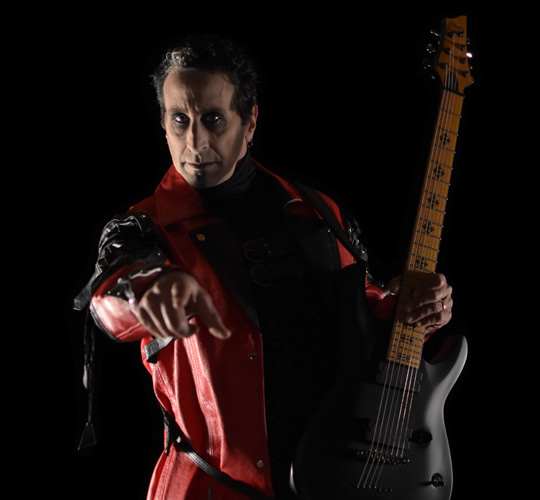 ROB THORNE
Rob is a founding member of the band and has been a primary songwriter from the very beginning in 1985. As lead singer and lead guitarist, he has been a vital part of the Sacred Oath sound throughout the band's 30-year history. In 1998 he also began producing and has been responsible for every album since "A Crystal Revision".
Thorne typically chooses from his collection of vintage Gibson and BC Rich guitars for studio work, but recently added a Schecter 7-string into the mix. "I love the Schechter and the way it sounds on the new album," says Rob. "It's tight, punchy, and relatively easy to add into the mix of guitars at a live show too." Rob also uses Marshall amplification and Line 6 pedals.
KENNY "THUNDARR" EVANS
One of the founding members of Sacred Oath, Kenny combined forces with Rob Thorne and Pete Altieri (original bassist) in 1985 and has played drums on all Sacred Oath albums from the "Shadow Out of Time" demo to the present. In addition to drums, Kenny has contributed to songwriting as well as writing music throughout the years. His art and illustration talents can be found throughout the Sacred Oath catalog, including logos and cover art of "A Crystal Revision" as well as the cover illustration and sleeve painting for "Ravensong".
Growing up on the classics such as the Beatles, Stones, etc. – in 1975, Kenny's music world would forever change after discovering the band, KISS. As a die hard fan of hard rock he also quickly discovered Black Sabbath, Van Halen, AC/DC. He is also a complete fanatic of Iron Maiden as well as Judas Priest, Mercyful Fate, King Diamond, Metallica, Megadeth and progressive legends, Fates Warning.
Evans' influences span from classic rock to thrash metal with the likes of Peter Criss, Keith Moon, John Bonham, Bill Ward, Phil Rudd, Alex Van Halen, Eric Carr, Vinnie Appice, Clive Burr, Nico Mcbrain, Kim Ruzz, Gar Samuelson, Steve Zimmerman, Lars Ulrich, Dave Lombardo, Charlie Benante, and Mikkey Dee. "Mikkey Dee was a pivotal drumming influence on me with the release of King Diamond's "Abigail" album", says Evans.
Outside of music, Kenny enjoys sports – a Yankees-Giants-Rangers fan. He can also be found geeking out to Star Trek, Star Wars and Spider-man.
Kenny plays Pearl drums and Paiste cymbals exclusively.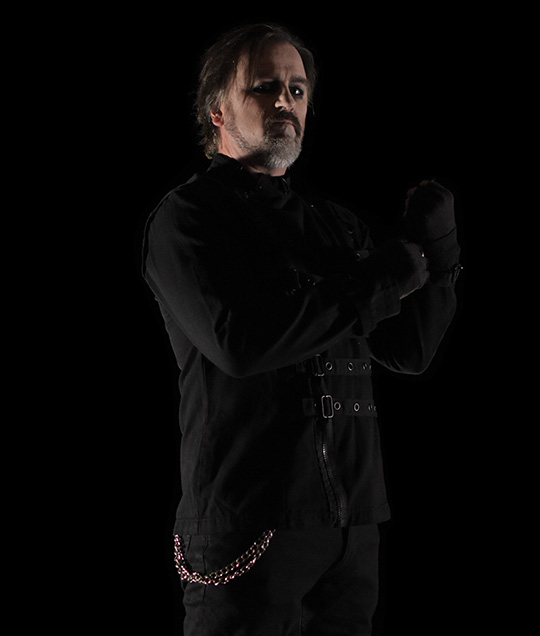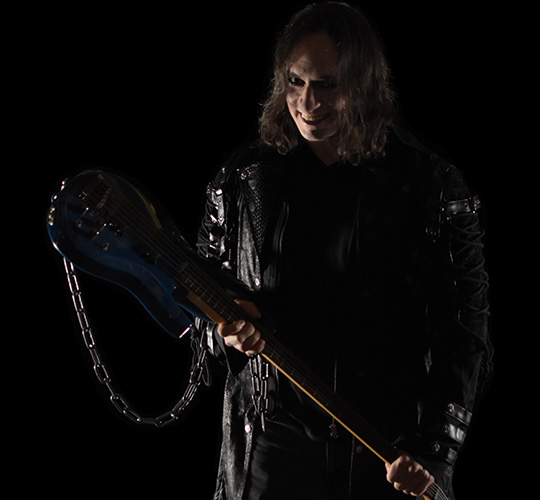 BRENDAN KELLEHER
Formerly the guitarist/vocalist for multiple thrash projects, Brendan Kelleher joined Sacred Oath as a bass guitarist in the spring of 2009 and made his debut on the recording 'World on Fire'.
Kelleher currently plays ESP model B-155 DX and AX-104 bass guitars paired with an Ampeg PF-350 Portaflex/ PF-115HE Stack and Boss pedals.
In his spare time Brendan enjoys hiking, whiskey, Legos, and writing about himself in the third person.
BILL SMITH
Hailing from Brookfield, CT, Bill grew up on a healthy diet of loud, guitar driven music, and was introduced to Deep Purple and Black Sabbath by the age of 5. By the time he was 11, he received his first electric guitar, and it was at the age of 13 that he began taking guitar lessons from none other than Rob Thorne. Though he was raised on the likes of Deep Purple, Budgie, Ian Hunter, and many other greats, it was Thorne who introduced Bill to the heavier realm of Metal. Fast forward to 2006, Smith returned home from his first year of college, and was contacted by Thorne to receive a "free lesson," which in reality was a preliminary audition for Sacred Oath. At the age of 19, he was invited to join the Oath on guitar, and continues to raise hell to this day.
Bill has a wide range of interests, varying from playing hockey, his beloved New York Yankees, Giants and Rangers, to waterskiing and boating. He also enjoys Heineken and a wide range of craft beers, as well as cigars.
When he isn't playing guitar or surrounding himself with music, Smith enjoys watching classics like the Three Stooges and the Munsters, as well as many of the shows on Adult Swim. He enjoys many genres of music, and also plays guitar in the band Pirosaint, based out of the Poughkeepsie, NY area.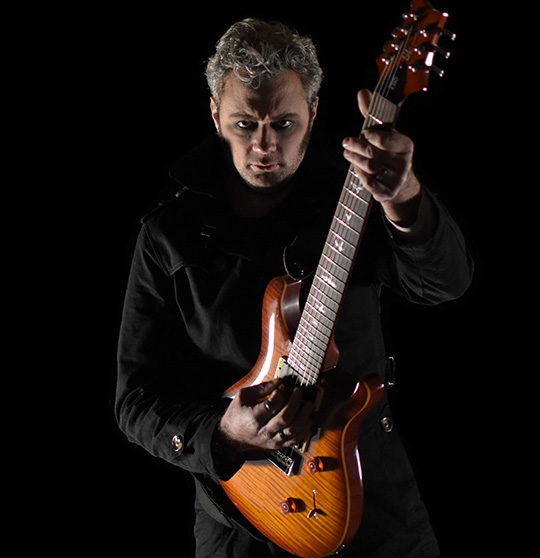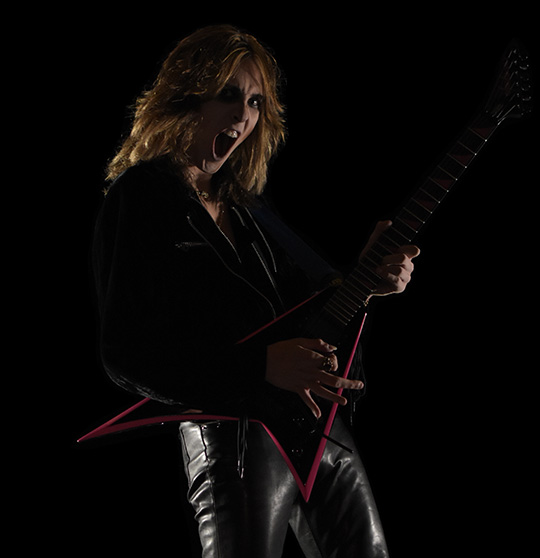 DAMIANO CHRISTIAN
Damiano joined Sacred Oath in 2017 at the age of 18 primarily as a touring member for the Twelve Bells Tour handling Guitar, Keyboards and Backing Vocals.
His love for music started at the age of 3 with Piano Lessons at the Hartford Conservatory but when he heard Randy Rhoads for the first time at the age of 11 and picked up a Guitar, everything changed…
Damiano's influences span from Rock and Metal Guitar Gods Randy Rhoads, Ritchie Blackmore, Vinnie Vincent, George Lynch, Eddie VanHalen and Yngwie Malmsteen to Classical Composers and Pianists Beethoven, Bach, Mozart, Rachmaninoff, Liszt, Evgeny Kissin and Liberace. Along with being a part of Sacred Oath, Damiano performs in Tribute Band Rock of Ages – the Def Leppard Tribute in Theaters, Festivals and Casinos across the country.
Damiano plays Bolt and Jackson Guitars as well as an arsenal of various Guitars, MXR Effects Pedals exclusively and is endorsed by Marshall Amplification and Ernie Ball Strings. He will be making his Sacred Oath debut on the new upcoming record "Return of the Dragon".